Need to boost your marketing?
By promoting on Gemfinder.cc, your coin will be visible on top of all other coins.
1 Month Traffic (Daily Average of : 20k+ Visitors)
CloudFlair Data
Google Analytics - Traffic over the last week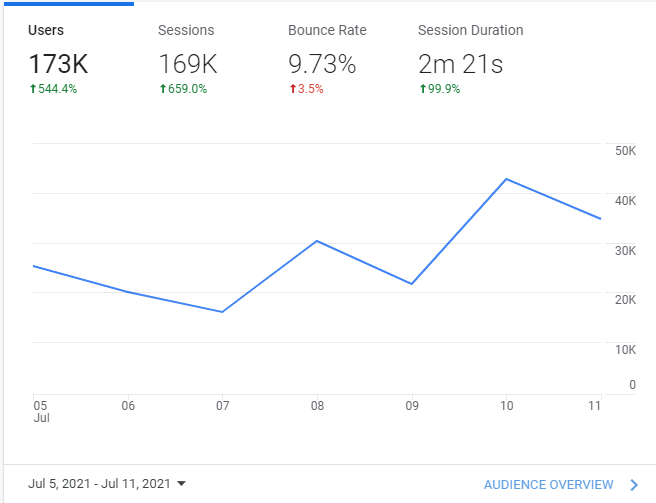 Please contact us for promotions through Email or Telegram:
If you are Looking for Rapid Fast Communication through Telegram
General Support
For general questions, or to update coin information, you can Send Message Through Telegram.
Please feel free to contact us with any questions or updates regarding your coin.